Lawsuit claims school leaders ignored bullying complaints
Lawsuit claims school leaders ignored bullying complaints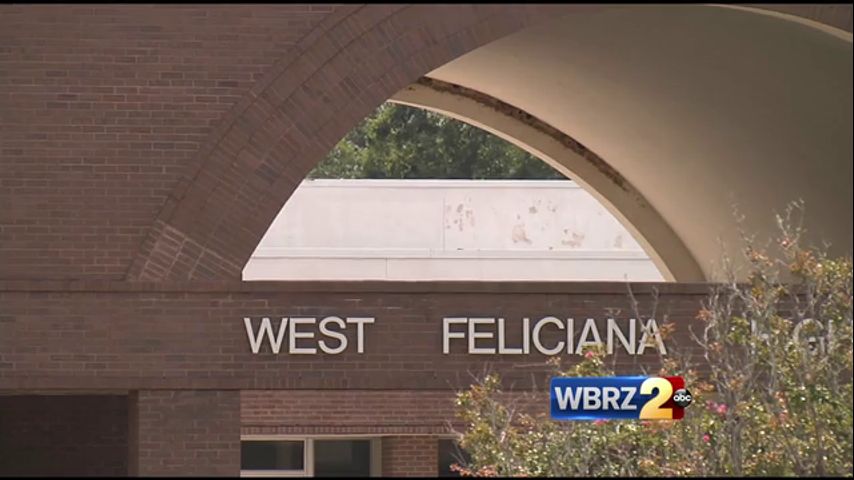 ST. FRANCISVILLE- A lawsuit filed today in West Feliciana Parish claims 11 employees of the West Feliciana Parish School System and High School neglected to do their jobs, after a child cried out for help claiming he was target of bullies.
News 2 chose not to identify the child involved, or any of the seven other juveniles named in the lawsuit.
The lawsuit alleges the bullying began during summer football workouts last year. Racial slurs, physical pushing escalated. In July, it was reported to coaching staff, according to the suit.
"They used the 'n' word constantly with this child," Attorney Sharon Lee said.
She fought back tears as she talked about the bullying this child endured.
"I've never seen anything like that," Lee said. "This is a beautiful child."
Unrelenting bullying caused the child to quit the summer football workouts and the child claims he told Guidance Counselor Rebecca Bourgeois. She responded, "I'll look into it."
The lawsuit claims the bullying escalated, saying in November "the assailants began beating him with their belts. Victim cried and begged them to stop."
In December that child, who was 14 years old, tried to commit suicide by slitting his wrists.
"After his suicide attempt, he hid his bleeding wrist and arm by wrapping them in towels underneath a black jacket," the lawsuit said. "Doctor advised to keep student out of school for a while in order to get him out of his current situation."
The lawsuit names Principal James Carroll and Superintendent Hollis Milton as defendants. We requested interviews with both men but Milton never replied, and Carroll refused to do an on-camera interview. The principal did say off-camera that bullying of any kind is unacceptable at his school, and that the child involved is no longer a student at the school.
Attorneys said they hope this lawsuit serves as an example that bullying can't be taken lightly.
"What I want school officials to do is take action," Lee said. "Follow policies and guidelines so we can stop unnecessary acts of bullying and save a child's life."
The West Feliciana Parish Sheriff's Office said an investigation is underweay but wouldn't elaborate. The child who was allegedly the target of the bullies was not ready to talk about his situation according to his attorney.
Published at Mon, 29 Jun 2020 10:13:00 +0000